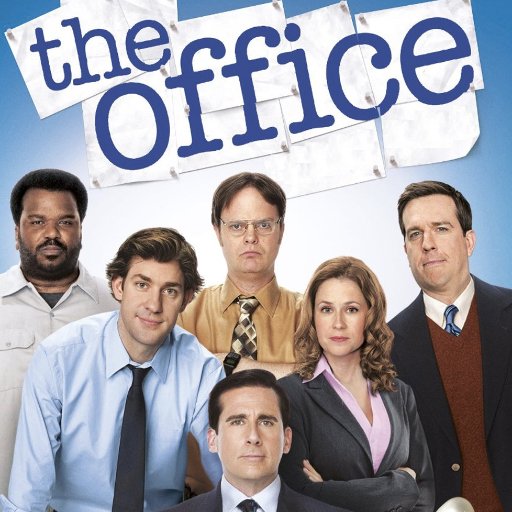 The Office is one of my favorite comedies that's ever aired on primetime T.V. It boasts a fantastically talented ensemble cast, genius writing, and some of the most interesting camera work that I've ever seen in a half hour comedy that aired on one of the major networks. I'm not alone in my love for The Office, it was an incredibly popular show during its nine season run and continues to be on Netflix. Nonetheless, The Office's popularity didn't stop its showruner – Greg Daniels – and the cast of the show from joining the Writer's Guild of America (WGA) strike in November 2007, during the show's fourth season.
In her book Hollywood On Strike: Why Hollywood Went to War Over the Internet, author Cynthia Littleton gives an in-depth account of how the 2007 WGA strike unfolded. The WGA – along with many other unions in the entertainment industry – went on strike because the media conglomerates who employed them had not come up with a proper formula for distributing residuals for new media content (Littleton, 5). Residuals are essentially additional compensation that is due to writers, actors, and directors every time a piece of content they were involved in making is played or sold after its original release. According to Littleton residuals provide a vital and reliable source of income to most creatives whose job security is often precarious.
In the days leading up the strike a group of writers realized that the WGA would need a space for sharing news and information and fostering meaningful debate regarding the strike; so they started a blog called United Hollywood (Littleton, 93). The central members of this group were: John Aboud, Jeff Berman, Ian Deitchman, Laeta Kalogridis, David Latt, and Kate Purdy. Soon after its launch, United Hollywood became the main platform for writers during the strike, where they could exchange pertinent news and logistical information. Along with essays and articles, United Hollywood also hosted a video series that would feature some of the more prominent WGA strikers talking about why the cause was important.
One such installment of this web series – called The Office is Closed – featured Greg Daniels and several members of The Office cast, including: Mindy Kaling, Paul Lieberstein, B. J. Novak, and Michael Schur (Littleton, 93) The video (featured below) shows Daniels and the four cast members picketing to shut down their planned location shoot for the day. Daniels and the other cast members take turns describing how NBC is not paying them for episodes of the office that are being sold and streamed online. To illustrate how little NBC is paying them, Daniel's says, "We had 7 million iTunes downloads, and the full-length episode is streamed online with ads. We are supposed to get paid $0.11 for every 200 trillion downloads."
According to Littleton, blog posts and videos like The Office is Closed, "helped distill the  issues at stake in the WGA negotiations, and it helped put a human face on the mass of nearly eleven thousand striking film and TV writers." (Littleton, 94) United Hollywood, which was semi-autonomous from the WGA, provided the WGA with a powerful PR tool that they wouldn't have had otherwise.